BREEZE FULL HP1
BREEZE FULL HP kayaks feature three high pressure chambers built with rugged Drop Stitch technology, pre-formed nose and tail sections. It creates a very rigid, high performance kayak. Available in single, tandem and three person sizes.
Top-of-the-range inflatable kayak with superior level of glide, good rigidity, plenty of space inside the cockpit for outings and exploration on all kinds of water, flat and rough.
KEY FEATURES & BENEFITS
PANELLED, DROP STITCH HIGH-PRESSURE STRUCTURE (SAME AS OUR SUP RANGE)Strength, stiffness and light weight
PROFILED DECK (WITH DEEP V MOULDED TIP SECTIONS FRONT AND REAR) AND STEEP-ANGLED RUN-OFFSExcellent glide, high performance, lateral stability, directional control
MANUFACTURED WITH A FUSION OF HIGH PERFORMANCE CLOTHS AND GLUESPowerful adhesion, durability
HUGE CAPACITY FOR CARRYING EQUIPMENT IN THE COCKPITPlus extra, elasticated carry nets
VERSATILE DESIGN CONCEPTGreat for all kinds of kayaking styles (and even SUP!)
FAST, EASY INFLATION IN LESS THAN 8 MINUTESTthanks to its high pressure pump
H3 HIGH-PRESSURE VALVESReliable, totally air-tight, replaceable
AUTO-EMPTY BUNGFast, easy emptying after use
FRONT DEFLECTORTo minimise water entry in heavy chop
TECHNICAL SPECS
Capacity

1 adult + 1 child

Footrest

Adjustable Footrest

Product Type

HP Dropstitch

Country of Manufacture

Asia
PACKAGE INCLUDES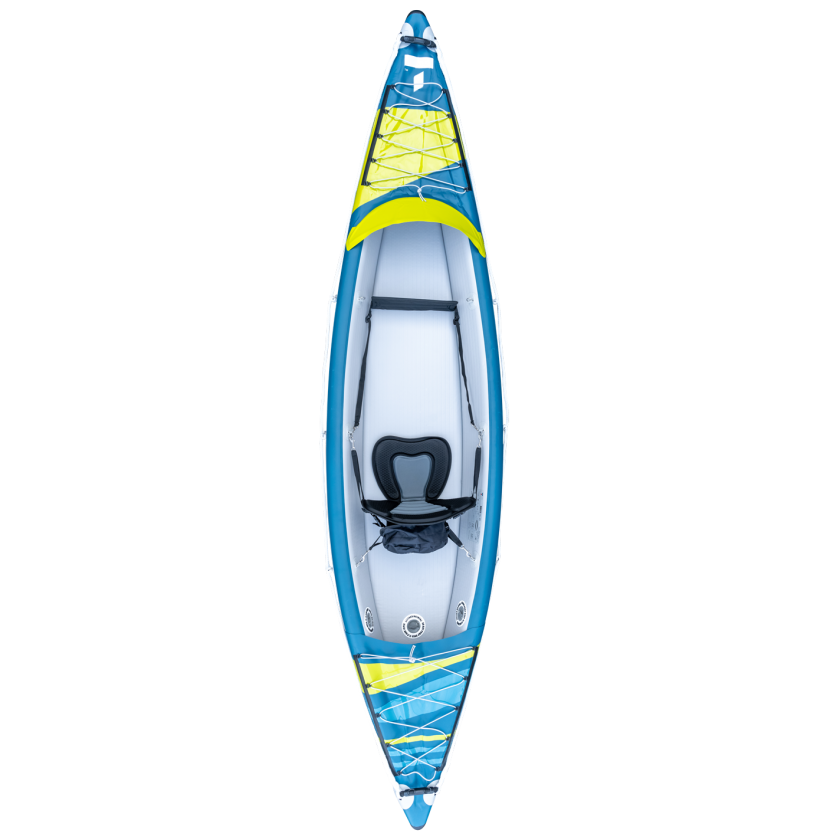 THE BREEZE FULL HP1 COMES WITH
1x Breeze Full HP1 kayak
1x Seat
1x Removable Fin
1x Footrest
1x High Pressure Pump with Gauge
1x Carry-All Backpack
1x Repair Kit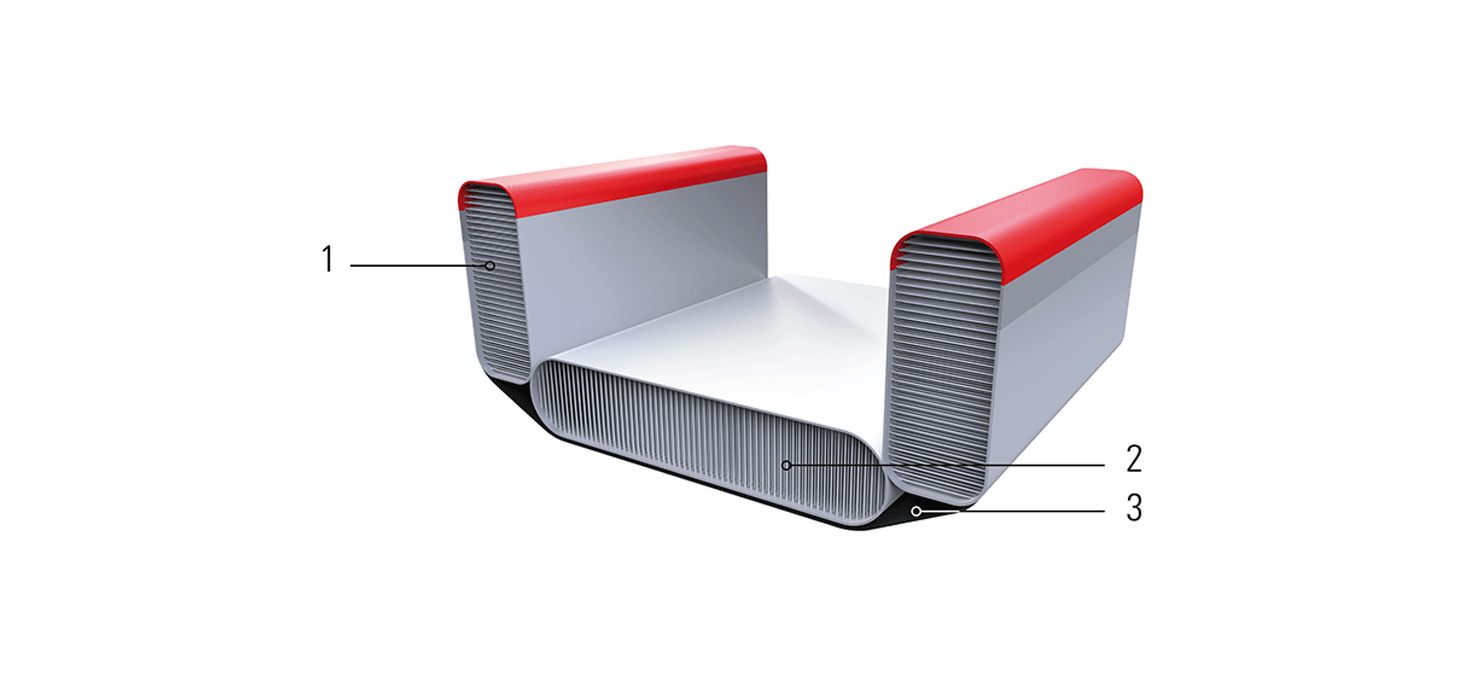 1- Side air chambers made of Drop Stitch material.
2- Bottom floor made of Drop Stitch material.
3- Reinforced PVC skin on the hull.
DROP STITCH SSL TECHNOLOGY | HIGH PRESSURE (HP)
Key Features
• Board thickness varied according to intended function.
BREEZE Performer 10'6 with 4"3/4 thickness for thinner
rails and better surfing, improved stability due to lower center
of gravity. All other boards with 6" thickness for
maximum stiffness.
• Ultra-light construction = easy to carry
• Reinforcements along the rails give the board very efficient
protection against abrasion.
• BREEZE Boards : Top & Bottom Stringer improves
stiffness vs. traditional inflatables.
• Twin Stiffening Stringers on SUP-YAK models.