Gladiator Inflatable Stand up paddleboards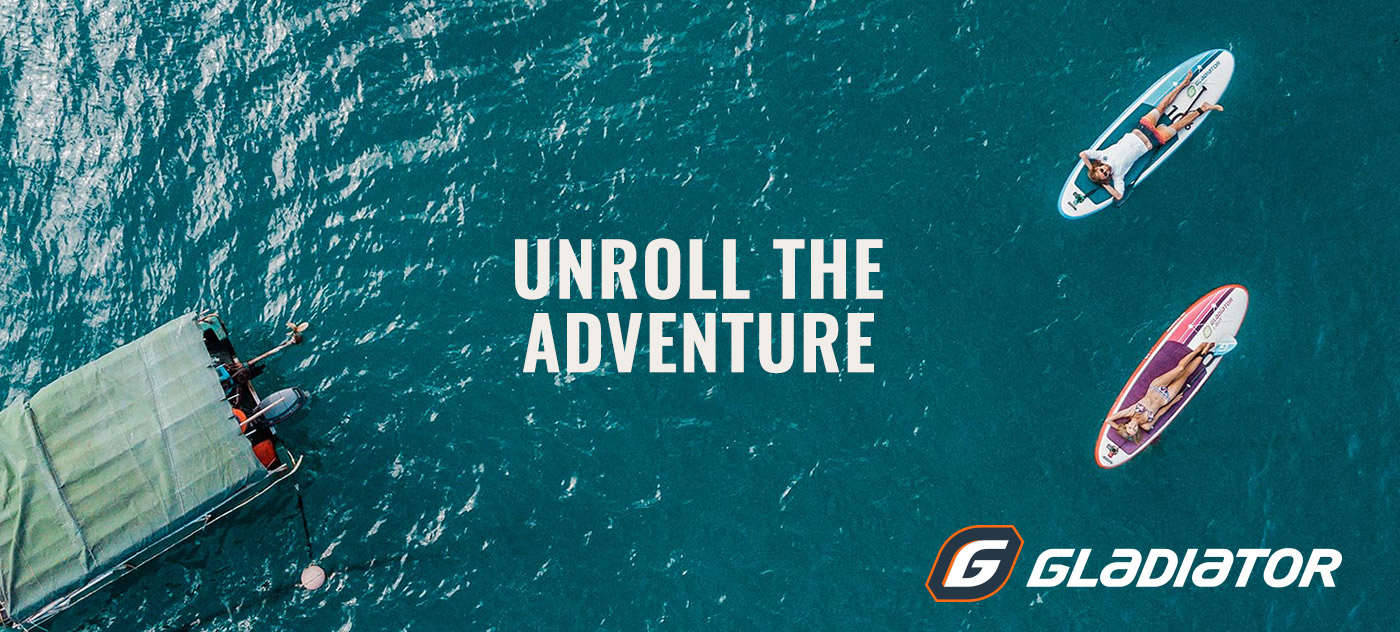 GLADIATOR PADDLEBOARDS
Gladiator Paddleboards are a true game changer. They use top materials and construction methods, as do many of the premium paddleboard brands, but with one key difference. Manufacturing directly from their own factory there are fewer links in the chain so Gladiator boards are incredible value. The Light range boards start at only £335! Plus Gladiator are so proud of their build quality they offer a 3 Year Warranty on all boards. Read on for the low down on Gladiator Paddleboards.
THE LIGHT RANGE
The Gladiator Light range of inflatable paddleboards feature lightweight dropstitch technology with impressive stiffness, at a truly unbeatable price. For example, the 10'4 allround board costs only £335 including a full package! Features include centre and rear handles for easy transportation and bungee tie downs for carrying kit. There is no better built entry price-point inflatable paddleboard on the market. With allround shapes for both kids and adults, these are the perfect entry to the amazing sport of paddleboarding.
THE PRO RANGE
The Gladiator Pro range features Double-Laminated Fusion Technology for the ultimate in stiffness and durability. The allround shapes start at only £439 and are perfect for those wanting a do-anything board. The touring shapes are only £499 which is incredible value for a big touring paddleboard, offering superb stability and forward glide for great adventures. The innovative Gladiator Xstrong edge technology helps to create a hugely stiff board, meaning thickness can be 4.75" (as opposed to 6") for optimum paddling performance.
THE ELITE RANGE
The Gladiator Elite inflatable paddleboards are constructed with woven dropstitch for the absolute ultimate in lightweight stiffness. The weave in the dropstitch has less give than the traditional knitted method, which creates superior flex and rigidity. All whilst keeping the board's weight low. The shapes of the Elite range offer superior forward glide, whilst the square tail helps to create a stable platform. With prices starting at only £629 for the full package the Gladiator Elites offer absolutely outstanding value for money, with no rival coming close.